Šibenik: The hidden pearl of the Mediterranean
Explore this unique city with more than 2000 stone steps, 20 sacred buildings, four fortresses and much more.
Only five cities in the world have five UNESCO monuments, and Šibenik is one of them. Slow Mediterranean lifestyle and the charming islands of the Šibenik archipelago are just some of the city's special features.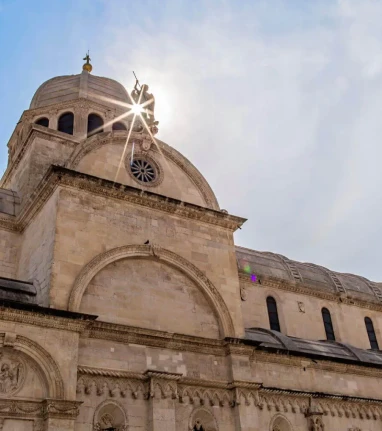 Cathedral of St. Jakov
The episcopal seat of the Šibenik diocese and the crown architectural monument of the Renaissance in the entire country. Since 2000, the cathedral has been on the UNESCO World Heritage List.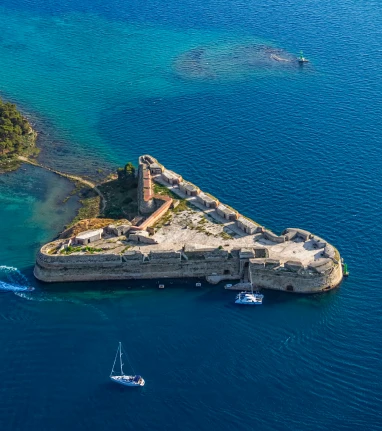 St. Nicholas Fortress
The St. Nicholas Fortress is a maritime defensive fortress located on the islet of Ljuljevac.
In 2017, it was added to the UNESCO World Heritage list as part of the Venetian defensive system.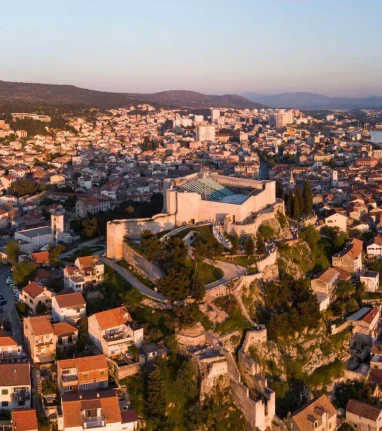 St. Michael's Fortress
Fort situated on a hill above the old historic center of the city which was built during Middle Ages. A place where you can experience numerous shows, concerts and other events.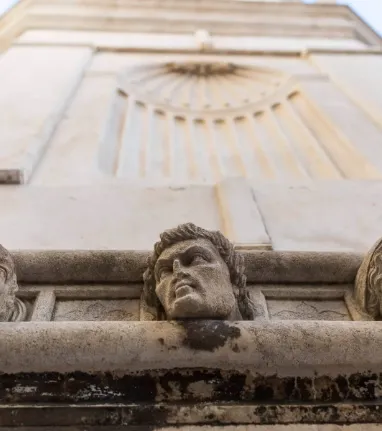 St. John Fortress
One of the places in Šibenik where Game of Thrones was filmed. It is the highest fortress in Sibenik wich makes the view of the city even more amazing.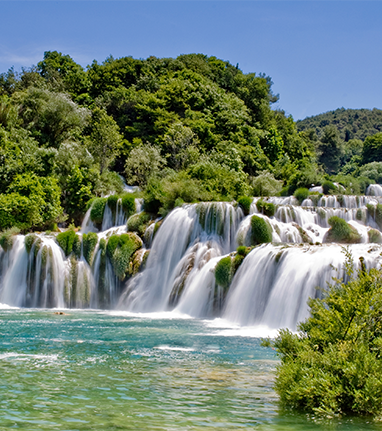 National Park Krka
Krka National Park is known for its incredible waterfalls, canyons and gorges. Visitors can fully experience the beauty of untouched nature and history, which is why it is one of the most popular national parks in the world and a must-see attraction in Croatia.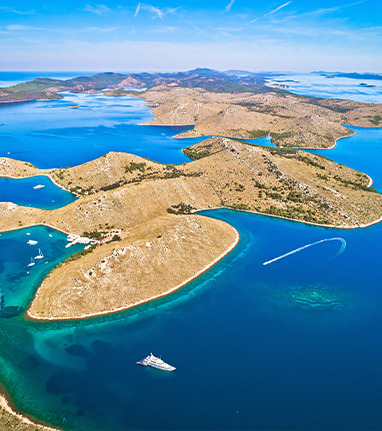 The Kornati
Kornati, a sunny oasis where the sea and islands intertwine like a labyrinth in untouched nature. These 89 islands, also known as "Paradise for sailors", delight with swimming in the crystal blue sea, numerous hiking trails and viewpoints that provide unforgettable moments.